Animal & Equine Assisted Therapy
The healing effects of the human-animal bond far surpass most talk and experiential therapies. The presence of animals in the short-term lowers blood pressure and relaxes muscles. Long-term, depression and anxiety are significantly reduced, along with marked improvement in healing from traumatic events. Animal Assisted Therapy (AAT) not only offers the comfort that an animal provides, but utilizes specific techniques that teach you how to trust yourself and others, regulate your emotions, and confidently choose steps to improve your well-being. A dog or cat's sympathetic and accepting response allows you to feel heard without judgment. Once you learn to validate yourself through the unconditional love of an animal, you feel empowered to make changes that will improve your relationships outside of the therapeutic environment.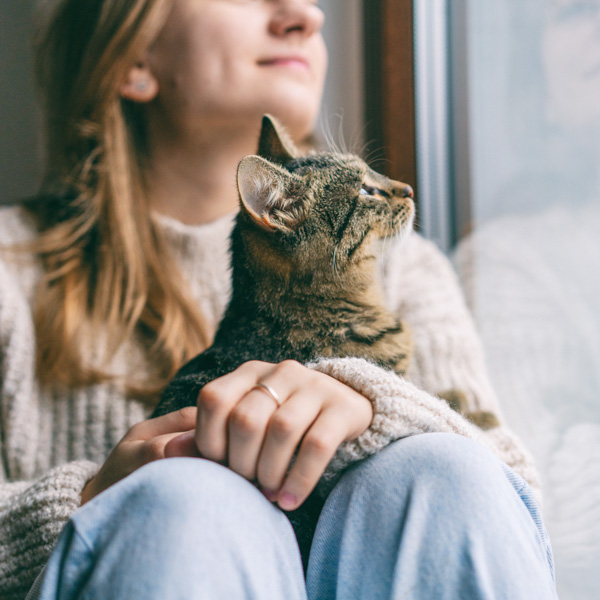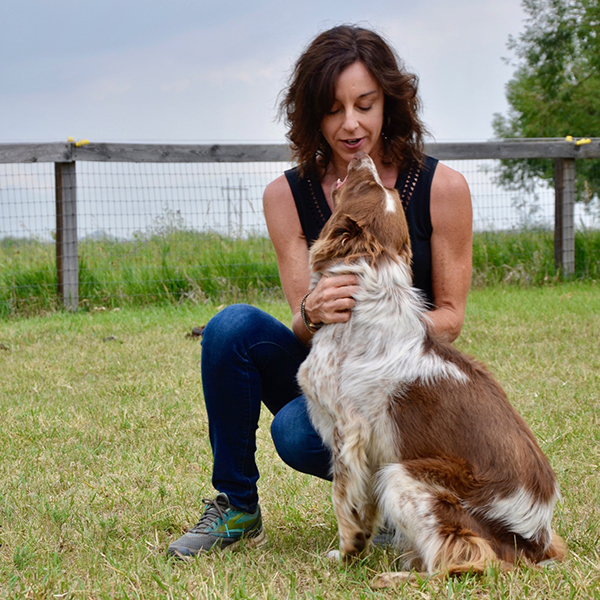 Jenny is currently working with an Australian Shepherd and other farm animals for AAT. Jenny and her team often incorporate your animal into the process and can meet in your home, in a park, or at any location that may feel comfortable to you. Your session can be conducted in many different ways, from simply sitting calmly with the animal present, walking a dog, or by doing specific, Animal Assisted Therapy techniques that demonstrate the concepts you and your therapist are working on. For example, some clients have difficulty with accountability and follow through. The therapist will work with resistance while also empowering a client to complete a care task for the animal. The client's nervous system benefits by having a new approach instead of shutting down, while also feeling accomplished in task completion. 
      Equine-Facilitated Therapy
Horses offer a healing and empowering presence through unconditional love. They provide immediate feedback about your communication style, your relationship patterns, and your ability to make healthy choices. By learning how to care for, handle, and ride a horse, you will gain self-confidence, clarity about maladaptive coping mechanisms, and social-emotional skills that can be easily transferred to the home, school, and work environments. Research demonstrates that EFP clients progress more quickly through treatment and see lasting long-term results.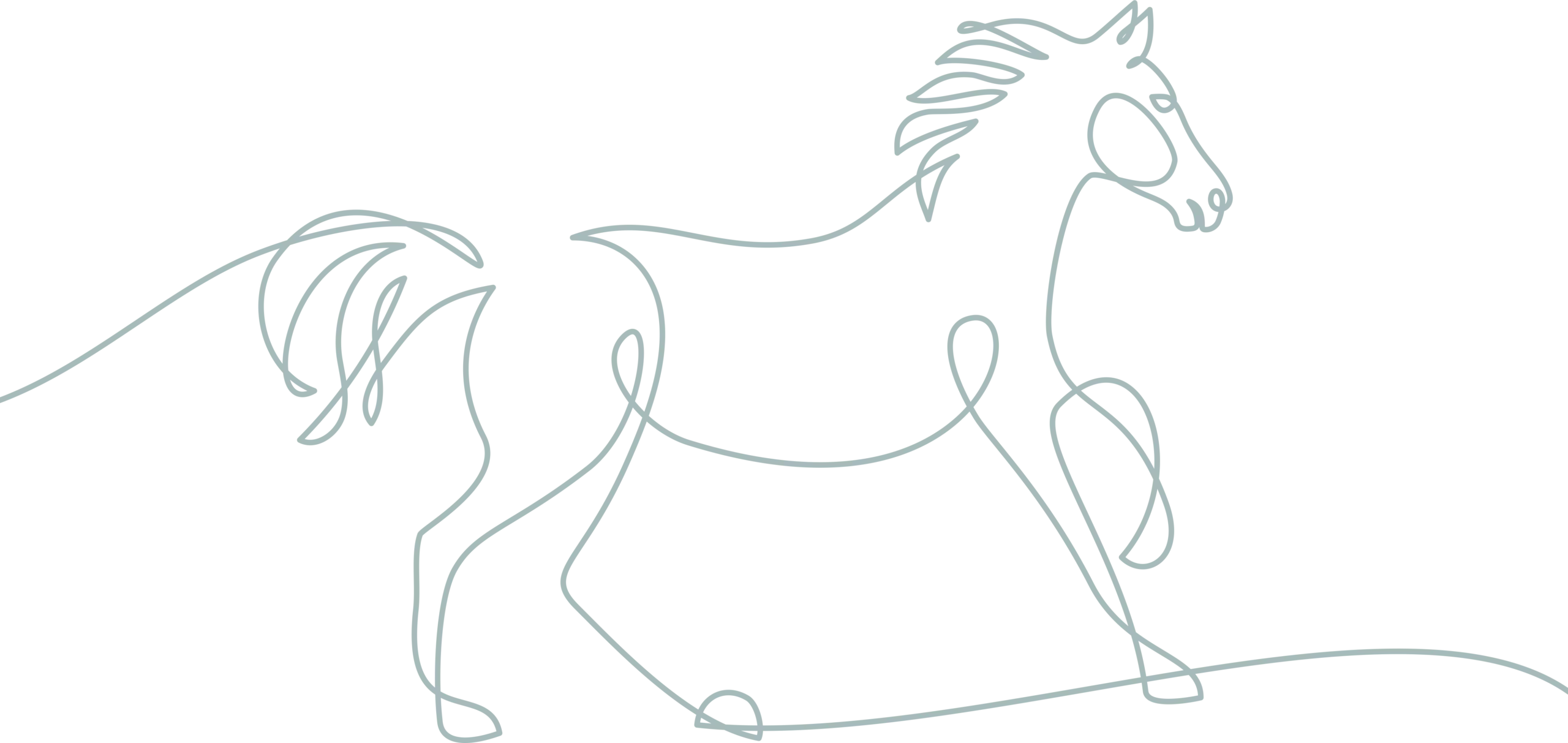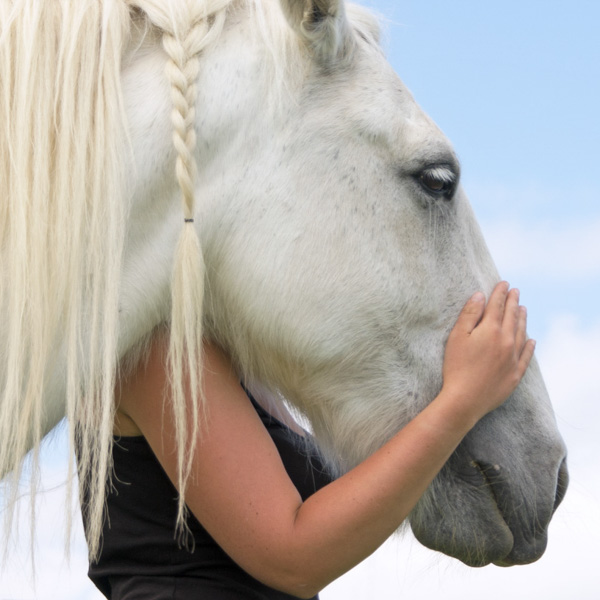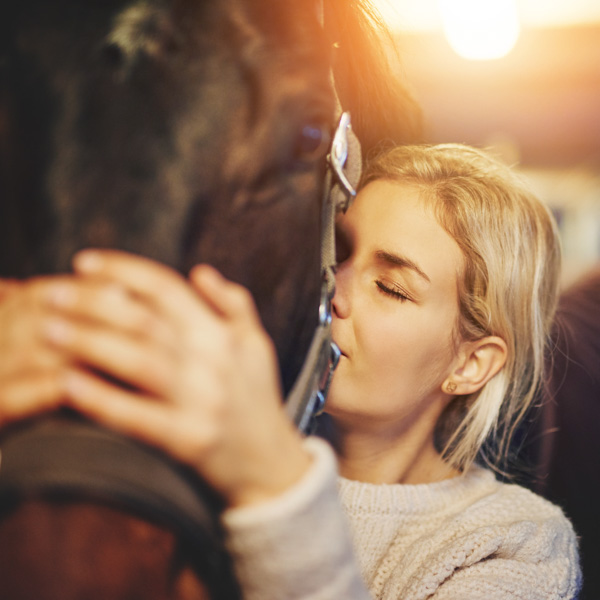 There is no greater way to be present or experience compassion than through the magic of a horse. Your equine teachers will act as a mirror, their reactions demonstrating your truth and how others may perceive you. Through various coordinated EFP techniques such as, round penning, haltering, or brushing, you discover how to modify your energy in order to effectively engage. You also learn clear communication, how to set boundaries, and how to authentically express yourself. Just by being with the horse, you find self-validation and vulnerability. This is often what many of us need in order to trust the therapist and facilitate deeper therapeutic work.
Become comfortable with intimacy and vulnerability
Decrease depression, anxiety, and mood dysregulation
Develop more effective stress management
Feel empowered while overcoming fear and trauma
Gain strength in healthy boundary setting and

Get in touch with your body's wisdom and intuition

Improve autonomic nervous system function
Learn how to thrive in a healthy relationship
Receive true acceptance and validation
Understand deep emotions and improve regulation
Teens gain greater self-reflection, regulation, and healing